MINIMUM TOTAL DISPLAY RANGE ORDER £50 (Excluding VAT & Delivery)

All prices exclude VAT.
An order comprising of Display product items is generally despatched by courier at a fixed delivery price of £9.50 for UK Mainland. Most orders are delivered within 1-2 working days.
Our DISPLAYS section offers you a wide variety of quality snap poster frames, pavement signs, light boxes, banner signs, notice boards, and exhibition stands at very competitive prices. These items are promptly despatched, and will greatly enhance the presentation of advertising material. Products are durable, strong, and manufactured from fine quality materials.

DISPLAY PRODUCTS
BUY WHOLESALE TRADE DISPLAY UNITS ONLINE or PHONE 01983 716160 - CREDIT CARDS ACCEPTED - £50 MIN ORDER
Bulk Supply - Displays
All content is © Copyright 2020 DATALITE UK LTD - Wholesale Trade Display Exhibition Product Supplies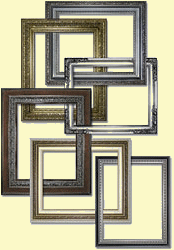 REASONS TO BUY FROM FRAMES BULK SUPPLY
:-
Huge CHOICE of Quality Display Products.
SAMPLES available free of charge.
WHOLESALE TRADE Display Products at LOW PRICES
Superb CUSTOMER SERVICE at all stages.

Frames Online